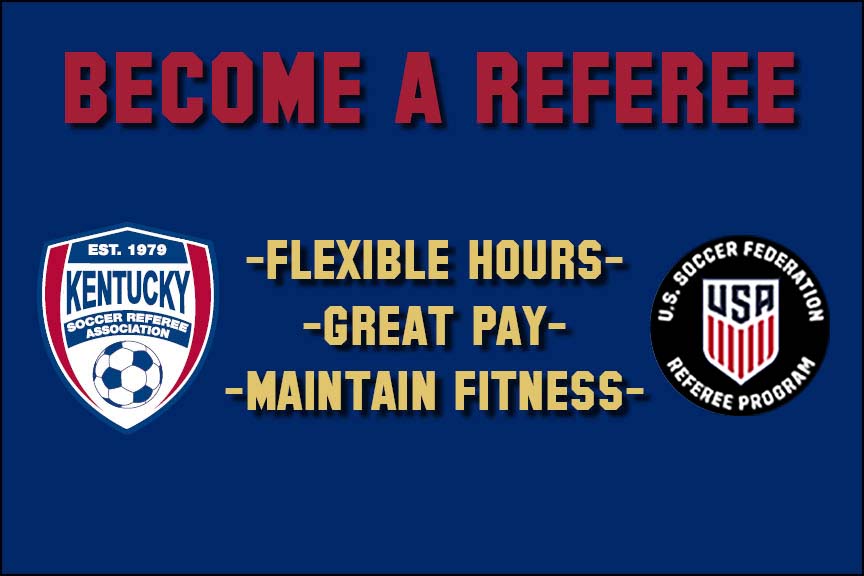 Would you like to earn extra money refereeing soccer matches?
You can make as much as $150-$200 a weekend or more depending on the number of games you work

You set the hours you work

You can set it up so you and a friend work together on games
What do you need to do?
Take and pass a USSF refereree course

Get the gear you need to officiate

Let your local assignor know your availability
Click on the "Instruction" page to see a listing of courses and learn how to register for one.